CHILOE ISLAND & CARRETERA AUSTRAL
Thick temperate forests, dramatic fjords and hidden glaciers can be discovered in this magical and widely unknown area of Chile.
The far west coast of Chile leads to Chiloe island – shrouded with folklore and mythical stories, it is a very unusual destination. The biggest draw to this region is the beautiful multi-coloured churches that are protected by their UNESCO World Heritage status. Visitors can explore by horseback, canoe or by boat as many of the most scenic locations are inaccessible by road or foot. The coastline is home to otters and penguins, with the occasional sighting of large whales, including blue whales, and curious dolphins. Central to this area, and running down the vast length of Chile, is the Carretera Austral – a road like no other. Frequently referenced as one of the best road trips in the world, the route hugs the side of fjords, rolls past giant wild rhubarbs and passes through tiny fishing villages. The forest feels almost prehistoric, and exploration here will reveal hanging glaciers, spectacular plant life and a number of tiny hummingbirds darting between the emerald leaves. As unusual as this destination is, there are still some fantastic luxury hotels which offer an unbeatable 'escape from it all' experience, relaxing spas with natural geothermal pools and world-class seafood cuisine.
WHERE TO STAY
Our favourite luxury hotels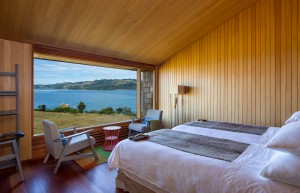 Tierra Chiloe

Located on a mythical island along Chile's coastline, the Tierra Chiloe Hotel is the newest member of the Tierra family. As with the other hotels under this brand, it boasts spectacular architecture, contemporary design and a wonderful sense of escapism. The landscapes of Chiloe Island have a remote and unspoilt beauty, dotted with picturesque fishing villages and surrounded by brilliantly blue waters. The island is famous for its mythological stories, deep rooted culture and timeless traditions, making this a unique destination that really is off the beaten track. Twenty-four warm and cosy guest rooms are available for visitors, each with a Jacuzzi bath tub and panoramic views of the bay. Robes and slippers are provided alongside L'Occitane toiletries, a hairdryer, a safe and even a reusable water bottle for guests to keep.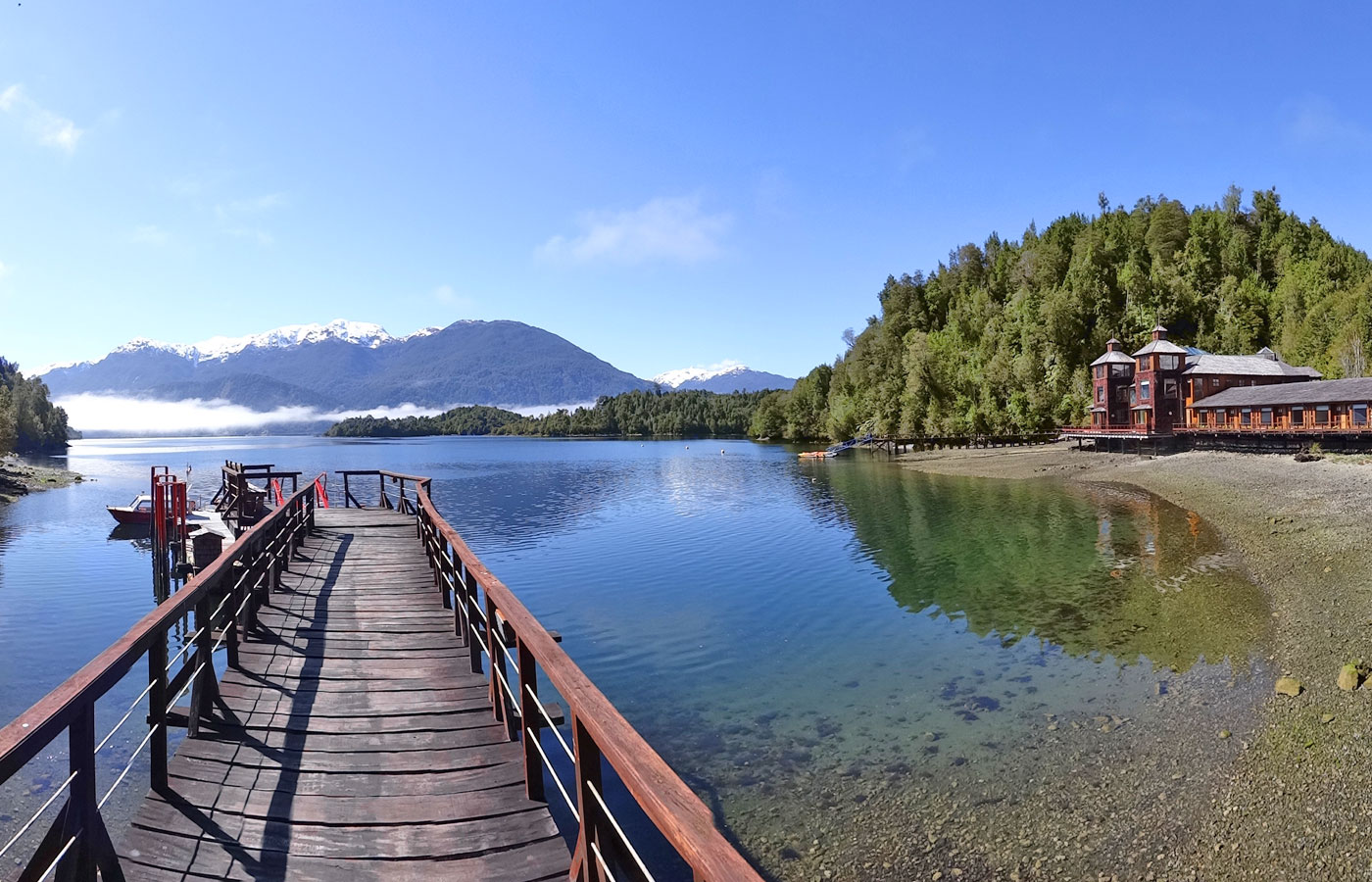 Puyuhuapi Lodge & Spa

In southern Chile on the banks of a fjord, surrounded by nature and incomparable beauty, is Puyuhuapi Lodge and Spa, a stunning hotel offering a decadent mix of adventure and relaxation. This luxurious hotel and spa is nestled between forest and lake in one of Chilean Patagonia's most remote and beautiful regions and is only accessible by boat. It offers guests a chance to disconnect from the stresses of daily life and experience the great outdoors at its finest. Nearby, there are fabulous hiking opportunities, ancient hanging glaciers, serene blue lakes and a variety of unusual wildlife. The hotel provides the perfect base to explore this region of lush vegetation and unspoilt wilderness. After a long day out in the elements, what better than to relax in the spa and enjoy the natural hot waters of the thermal springs.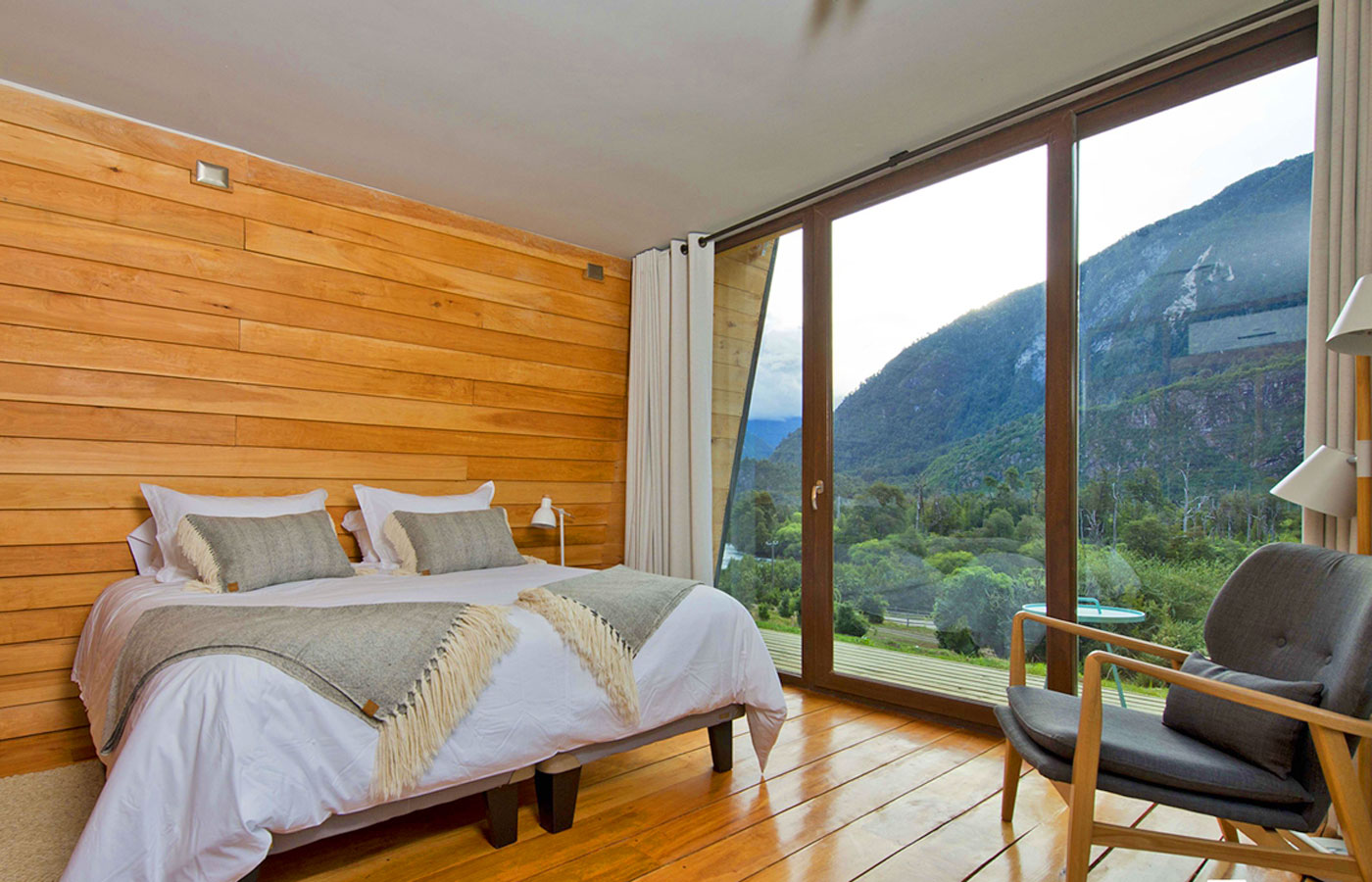 Hotel Raudal

Situated along the famous Carretera Austral in Chile, Hotel Raudal is a luxurious lodge-style hotel which offers guests privacy in a remote area of outstanding natural beauty. Travellers looking for an escape from everyday life will simply adore this property. Surrounded by pristine wilderness in a little explored corner of Chile, Hotel Raudal is a place where guests can unwind and enjoy the great outdoors. The nearby Futaleufu river has some of the best rapids in the world, offering excellent kayaking and white water rafting. In the shallow and calm sections, it is possible to enjoy SUP and fly fishing, and back on dry land there are numerous hikes in the forest and mountains.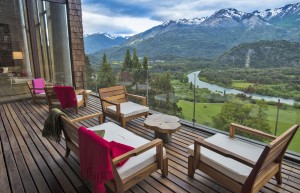 Uman Lodge
For those seeking remote luxury, unspoilt scenery and a taste of adventure, look no further than Uman Lodge. Located close to the tiny town of Futaleufu in Chile's Los Lagos region, this lodge offers an exceptional experience in one of the worlds last true wildernesses. Snow-capped peaks encircle the property, which boasts unrestricted views over the Espolon river and 500 hectares of land, creating a peaceful atmosphere. The lodge itself is modern, yet cosy, with excellent facilities and first class service. On site, visitors to this architectural masterpiece will find a full spa, fitness centre, Patagonian restaurant serving local and international cuisine and a wine cellar stocked with the best offerings of the country. Each of the 16 private suites is over 50msq in size, with a large double bed, LCD TV, air conditioning, complimentary Wi-Fi and a private deck overlooking the stunning valley.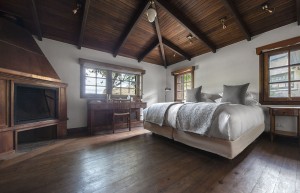 Explora Patagonia National Park Lodge
Created by Douglas and Kristin Tompkins, the Patagonia National Park is an authentic hidden gem that exudes an intimate, peaceful and remote atmosphere. Here, nature flourishes in its most vibrant and thriving form, captivating visitors with pristine landscapes and extraordinary wildlife. Located in the heart of Chile's Carretera Austral, the lodge – with just 13 rooms and a spa immersed in nature – offers a unique experience of connection with nature. In a barely explored sector with majestic mountains, Chile's fastest-flowing rivers and lakes with unique colours and clarity, the variety and number of explorations is practically unlimited.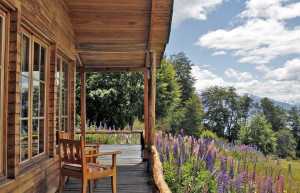 Mallín Colorado

Mallín Colorado is a remote adventure experience in the middle of the pristine Chilean region of Aysén, southern Carretera Austral. The private Ecolodge, which has been operating for 22 years, is set in 450 hectares of land, in a secluded spot sheltered from the wind, with private cabins and en suite rooms to accommodate up to 32 people. All of the cabins and rooms have spectacular views across the impossibly blue General Carrera Lake and the wild and dramatic landscape. The family-run Mallín Colorado offers rustic comfort, warm hospitality, exciting excursions and delicious home-cooked food. The property boasts 15 kms of its own horse riding and hiking paths which pass through the native forests of ñirre, coigue and lenga trees.