ANGKOR WAT AND SIEM REAP
Discover the famous temple of Angkor Wat and the lost world of the Khmer Empire in Siem Reap.
Angkor Wat is without doubt one of the highlights of all of Asia and this UNESCO World Heritage Site is certainly a must-see in Cambodia. Surrounded by a tropical forest, the grand lotus towers and ornate carvings make up the largest religious monument in the world and one that will take your breath away.
Enjoy a private tour through this special place and admire tranquil Buddhist temples and the huge smiling faces of the Bayon temple. It is worth venturing further afield to Beng Mealea, one of the most atmospheric temples at Angkor. Enclosed by a massive moat, the temple is bound up with foliage and vines from the surrounding jungle. Take a boat trip along Tonle Sap Lake and enjoy a glimpse into daily life in rural Cambodia as you sail past the stilted, floating villages.
Siem Reap itself is a charming and relaxing destination. Here you can enjoy a taste of Khmer culture and cuisine. Take a cooking class visit some amazing restaurants and pop-up galleries or just relax and soak up the interesting mix of colonial and Chinese culture in this laidback town.
WHERE TO STAY
Our favourite luxury hotels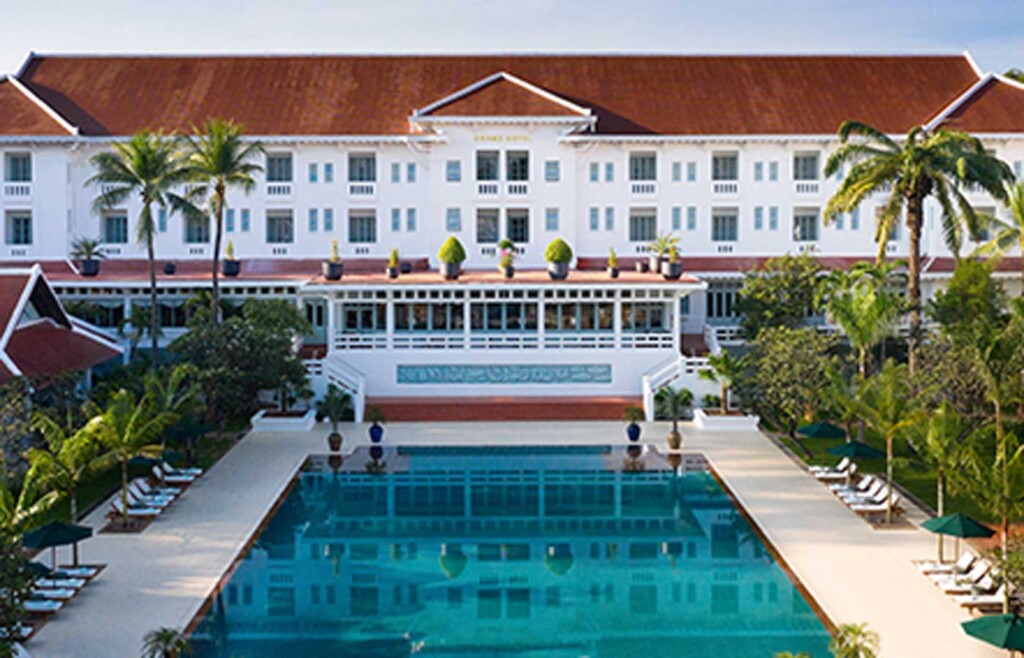 Raffles Grand Hotel d'Angkor

A sophisticated luxury hotel located close to Angkor Wat, Raffles d'Angkor exudes old world charm and elegance. The imposing white building set amongst lush gardens overlooks a beautiful pool and is a stylish haven after a day exploring Angkor Wat or bustling Siem Reap. The décor is colonial style and combines traditional elegance with modern amenities and comforts. The cuisine here is excellent and Restaurant Le Grand is considered one of the best in Siem Reap. Guests can indulge in a relaxing treatment in the spa or relax in the stylish bar.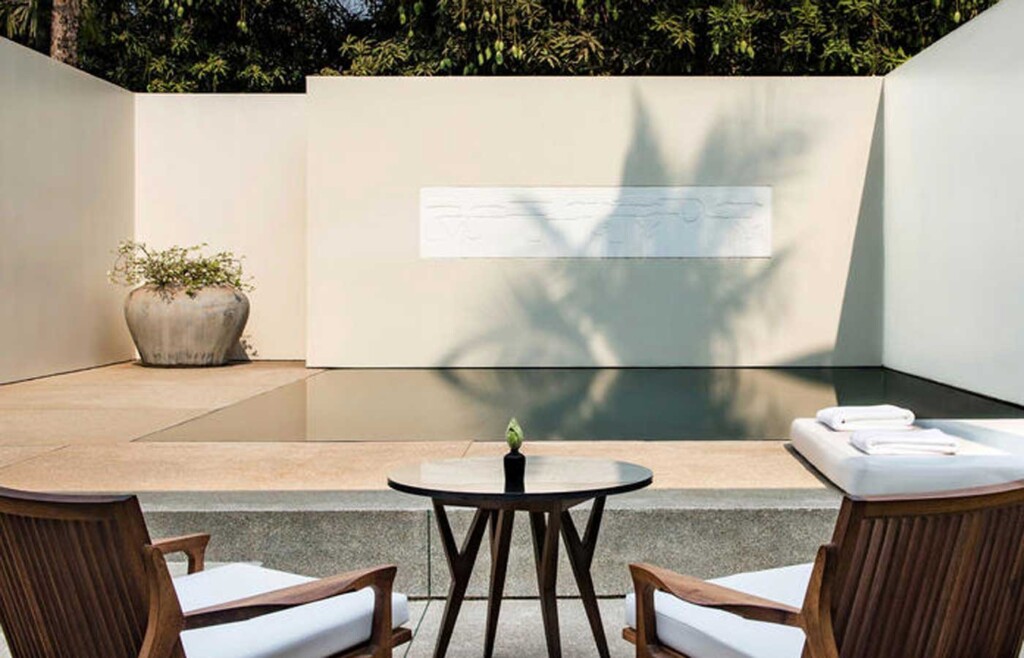 Amansara
A charming luxury hotel located a short distance from the temples of Angkor Wat. Once the guesthouse of King Sihanouk, it is a peaceful oasis in a garden of orchids and white lotus blossoms. The 24 suites are contemporary with a light, airy feel. Each offers floor to ceiling glass doors which open onto a garden courtyard with reflection pond and sun loungers. Some also offer a private plunge pool.  There is an emphasis on wellness here with treatments using ancient Khmer methods and programmes of yoga, meditation and movement.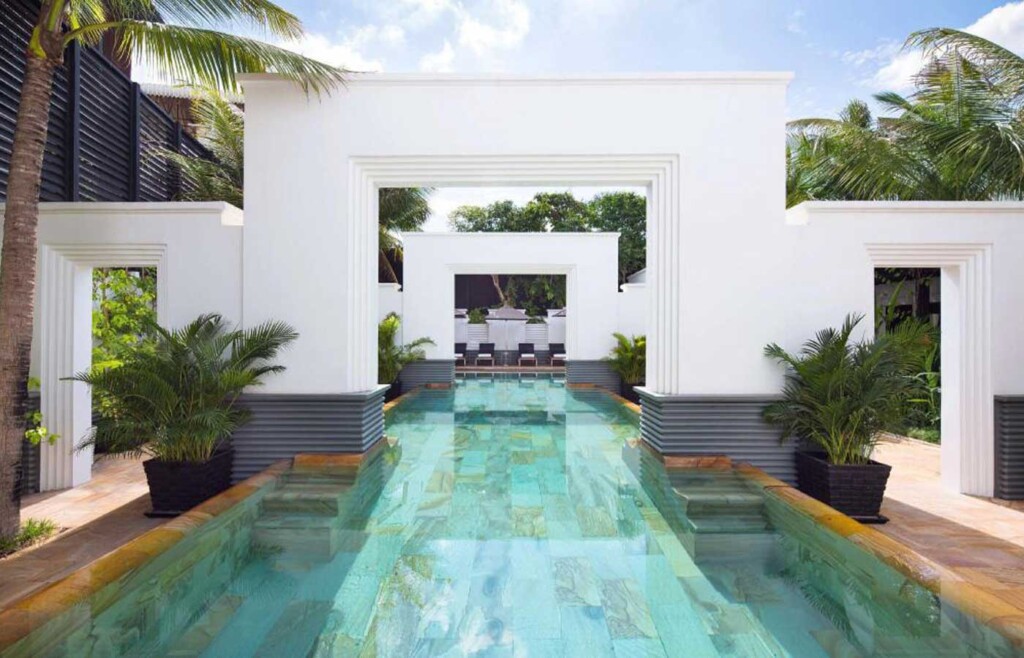 Park Hyatt Siem Reap

An elegant, luxury hotel housed in a colonial building that was once the Hotel De La Paix and remains an important heritage landmark in downtown Siem Reap. Redesigned by Bill Bensley, the hotel combines Khmer architecture with Art Deco style. The 104 rooms and suites feature polished wooden floors and Italian marble with touches of traditional Khmer décor. Each offers views of the charming courtyard or the downtown area. Some suites come with private pools and sun garden. Guests can dine on refined dishes, combining western flavours with Khmer cuisine.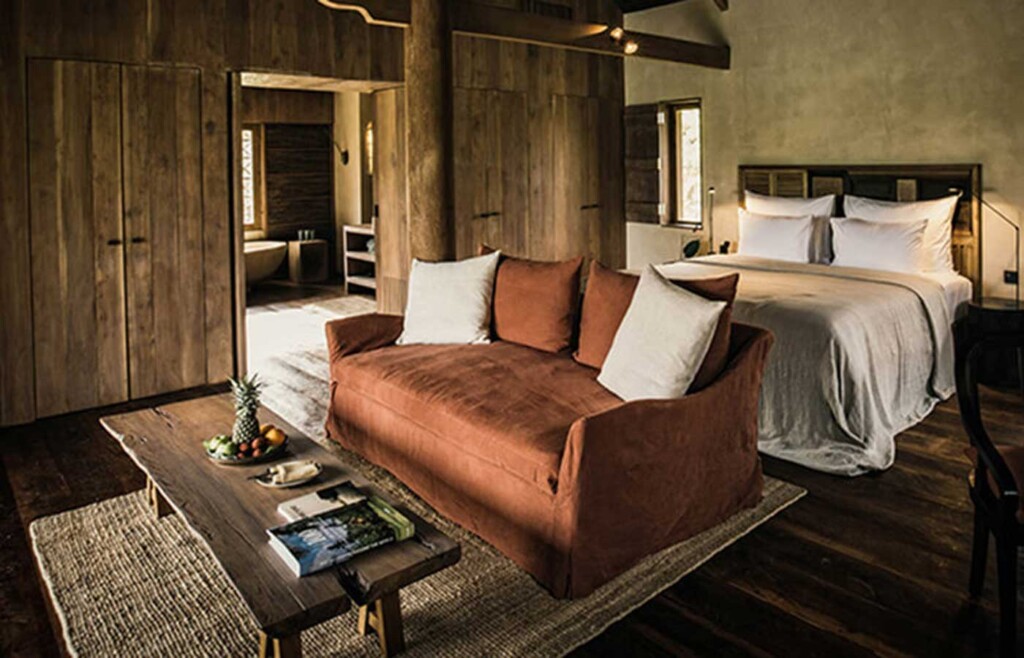 Zannier Hotels Phum Baitang

Close to the temples of Angkor and away from the noise of Siem Reap, Phum Baitang is an oasis of lush gardens and rice paddies. The name means 'green village' in Khmer and the design invokes a traditional Cambodian village. The individual villas are built on stilts using reclaimed wood with thatched rooves and handpicked design pieces. They are a charming mix of modern luxury and traditional authenticity. Bathrooms feature baths carved from local stone and some villas offer private plunge pools.  Two restaurants serve fusion cuisine or more traditional Cambodian dishes.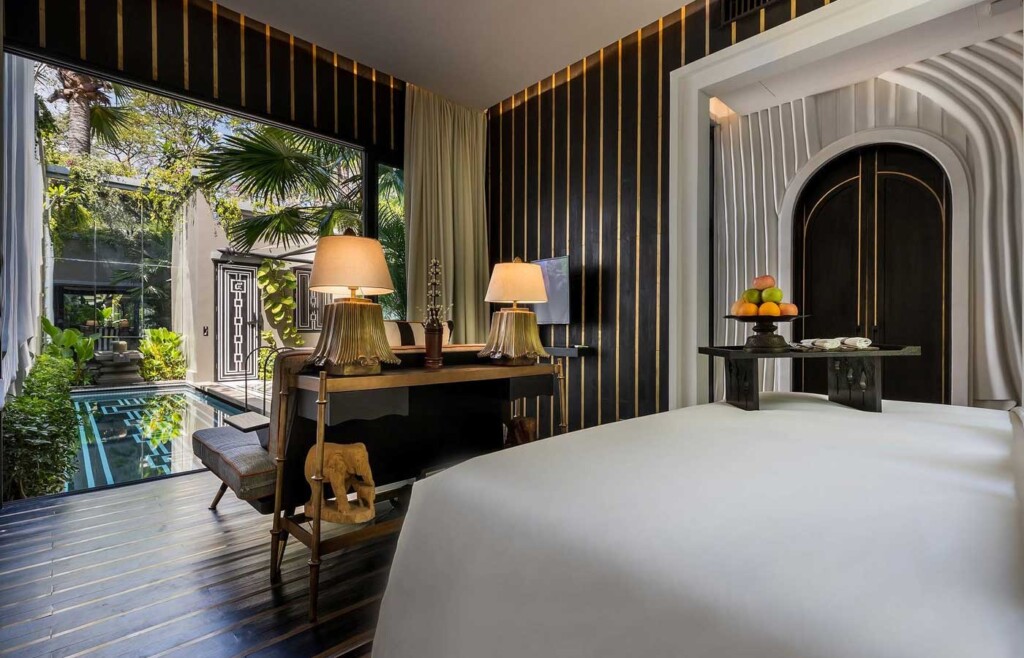 Shinta Mani Angkor and Bensley Pool Villas

An elegant hotel located in Siem Reap's charming French Quarter. This delightful property has a strong focus on responsible tourism through several initiatives. Guests can contribute to the local community through the Shinta Mani Foundation as a percentage of the room rate funds different projects. The 39 rooms are designed by Bill Bensley and take inspiration from traditional Khmer culture. The outdoor pool set within tropical gardens is an oasis from the heat and the perfect place to relax after a day exploring the temples of Angkor Wat.