Aranwa Sacred Valley
This luxury hotel on the banks of the Vilcanota river in Peru's Sacred Valley is a perfect escape for anyone looking for peace and tranquillity.
Housed in a 17th century colonial hacienda and located in the beautiful Sacred Valley between Cusco and Machu Picchu, this Latin American spa hotel perfectly combines the Incan and Spanish cultures. A variety of rooms are on offer from Deluxe rooms in a separate building overlooking the gardens and original mansion through to Colonial rooms in the house itself, beautiful lake view rooms and a grand Presidential Suite complete with its own Jacuzzi, movie theatre and musical corner.
The spa at this hotel is really something special. The largest in South America, it incorporates traditional Andean rituals and ingredients with the best modern day techniques. There is a mediation and yoga area and space for Andean rituals including Coca leaf reading, Incan sauna and cleansing. Other facilities include an oxygen and aromatherapy room, hydrotherapy pools, hyperbaric chamber and vichy shower treatment rooms. The restaurants provide the finest cuisine using local Andean ingredients and the pisco and sushi bar serving the traditional Peruvian cocktails and sushi with an Andean fusion twist are a real gastronomic highlight.
SAMPLE LUXURY HOLIDAYS TO PERU
Below are 3 sample itineraries of what you could do on holiday in Peru.
Contact us to create your own luxury holiday.
LOOKING FOR SOMETHING DIFFERENT?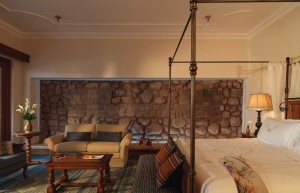 Belmond Palacio Nazarenas
The Belmond Palacio Nazarenas Hotel is one of the most exclusive hotels in the city of Cusco. Featuring stunning contemporary design mixed with antique furnishings, this hotel is a world leader in cutting edge design.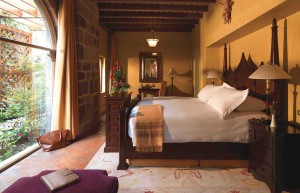 Belmond Monasterio
A timeless classic that dates back to 1592, this hotel is simply stunning. Combining centuries-old charm with sheer luxury, this hotel will delight guests. Situated in the heart of the glittering Incan capital, this historic hotel blends in with the area perfectly.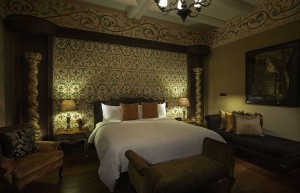 Libertador Luxury Collection Palacio del Inka
Dating back almost 5 centuries, the Palacio del Inka stands in the historic centre of Cusco. Just a short 5 minute walk from the main square, and surrounded by shops, markets and restaurants, this hotel is in a fabulous position.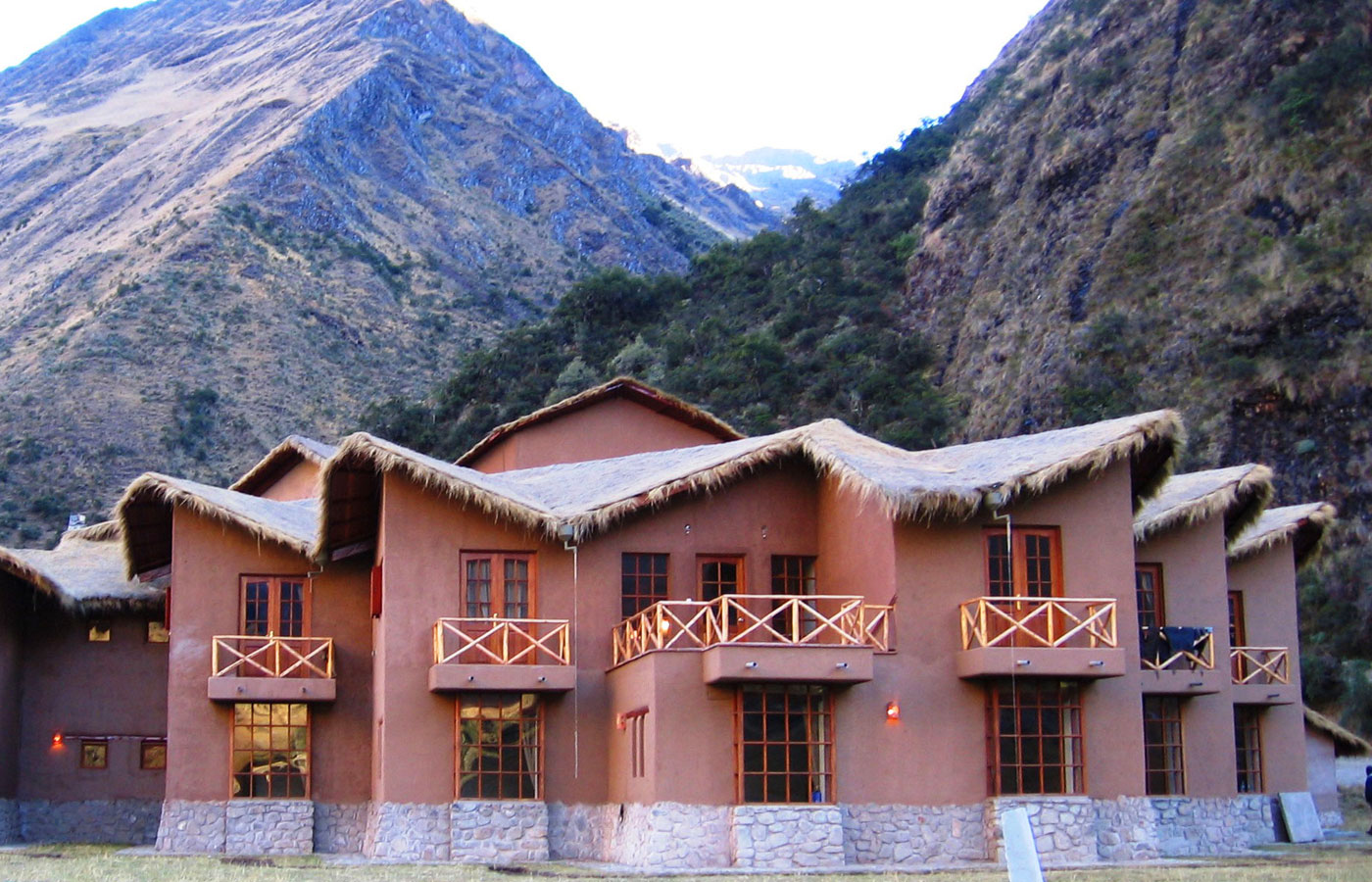 Salkantay Lodge to Lodge Inca Trail

Now, it is possible to enjoy this 'bucket list' activity in relative luxury – staying at small lodges and hotels en route, perfect for the hiker who enjoys some home comforts after a day in the mountains.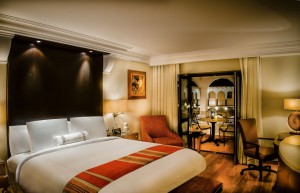 Cusco Marriott
Built atop ancient Incan ruins and situated around a 16th-century convent, this JW Marriott property is a veritable museum in the historic city of Cusco. Stylishly decorated, the 153 luxury guest rooms and suites feature amenities like sumptuous marble bathrooms, breath-taking courtyard views, and plush bedding.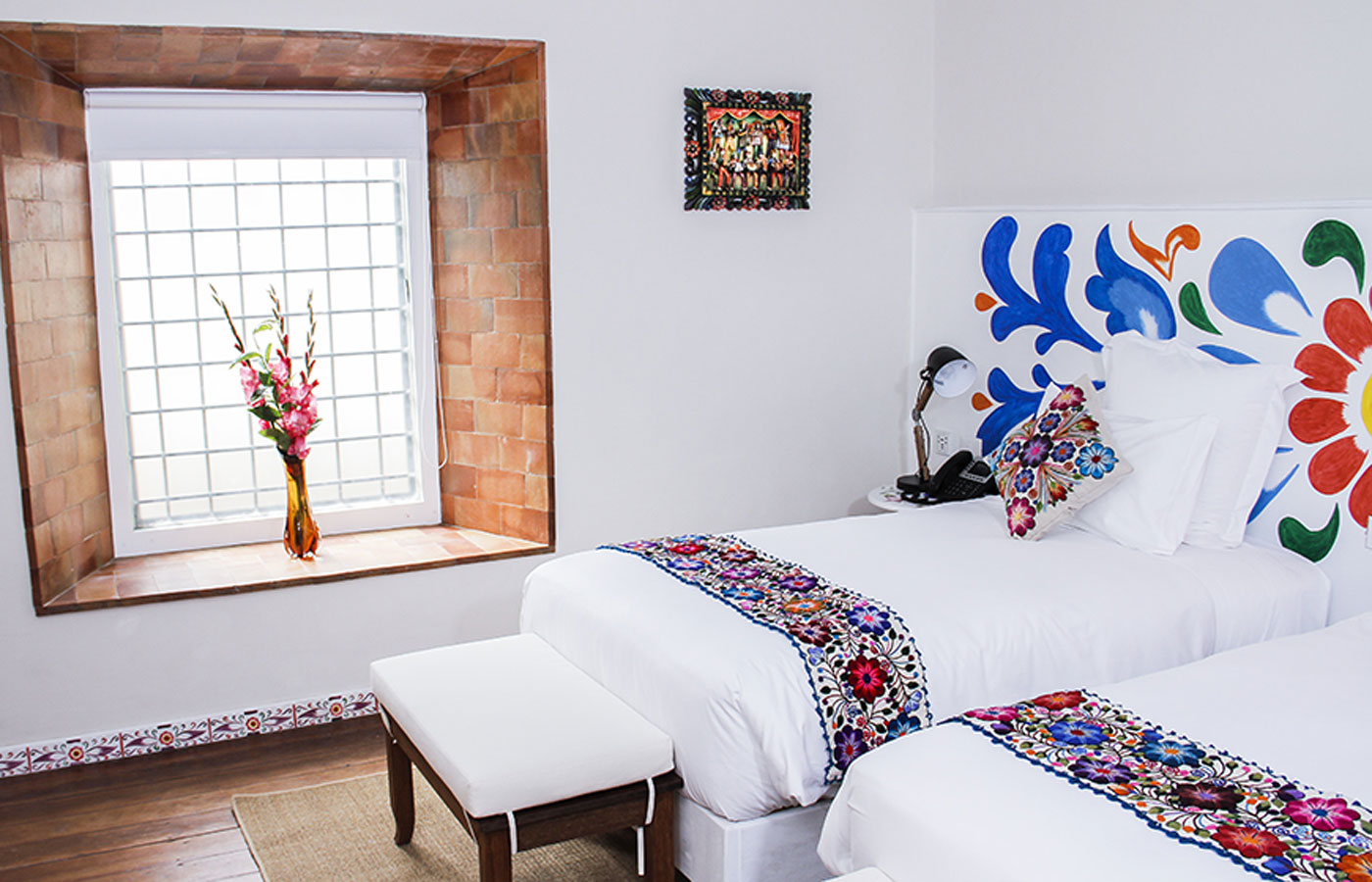 El Retablo
El Retablo is a two storey, 17 room art B&B that celebrates Peruvian traditions and the rich cultural heritage of Cusco located just three blocks from the main square.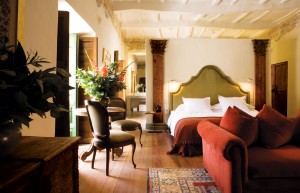 Inkaterra La Casona Cusco
Inkaterra La Casona is a colonial manor house, centrally located on an Incan settlement near Cusco's present-day main square, later occupied by the conquistadores of Peru and their descendants. Eleven suites surround a sumptuous courtyard, where the patina of time is tastefully preserved.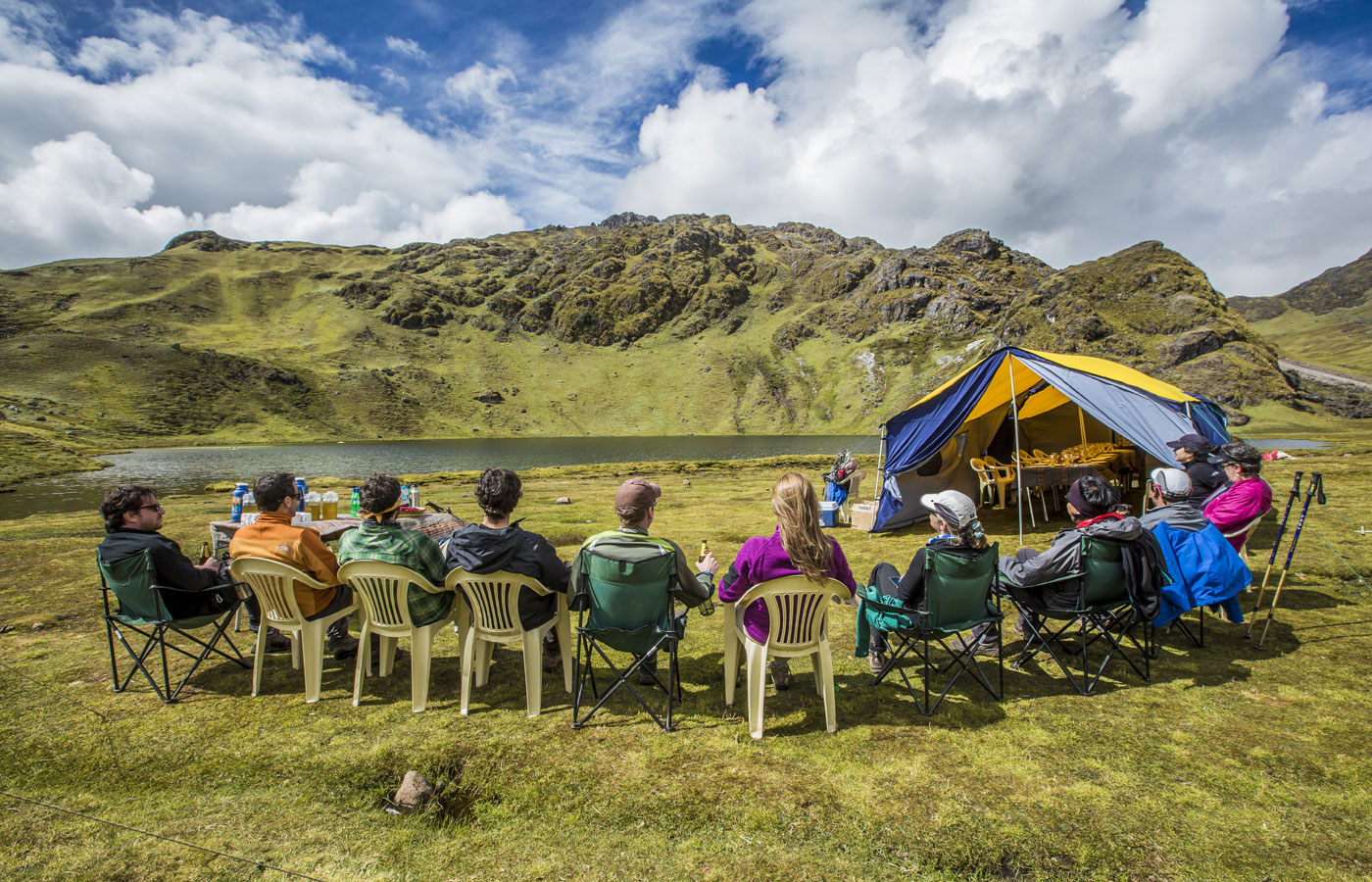 Lares Adventure Lodge to Lodge Inca Trail

Now, it is possible to enjoy this 'bucket list' activity in relative luxury – staying at small lodges and hotels en route, perfect for the hiker who enjoys some home comforts after a day in the mountains.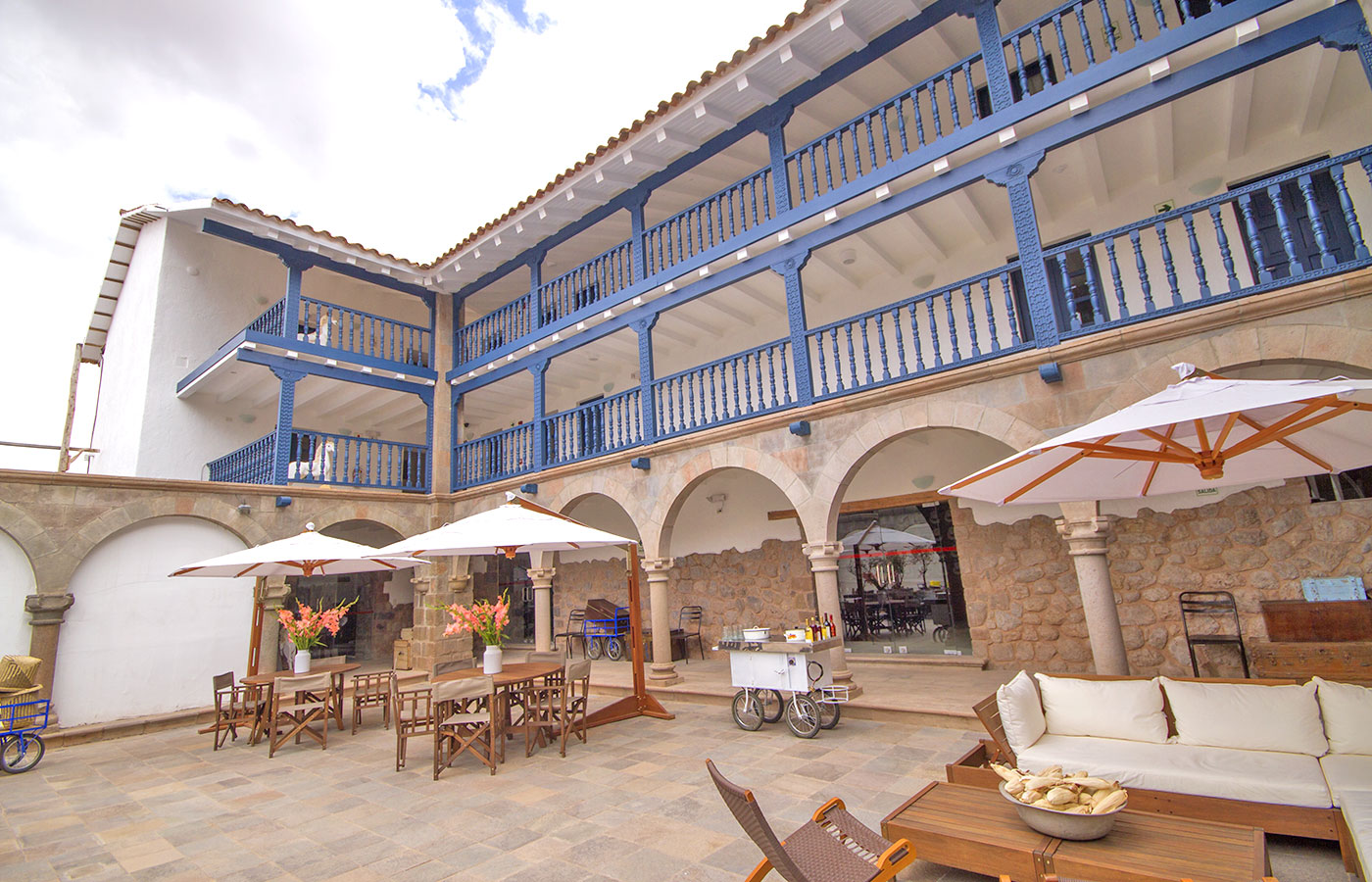 El Mercado

El Mercado is located in the heart of Cusco. Featuring original and eye-catching interiors and exceptional customer service, this is a charming hotel.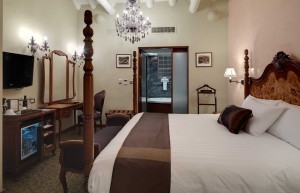 Aranwa Boutique
Aranwa Cusco Boutique Hotel is the essence of luxury and comfort in the heart of the Inca city. Built in a colonial mansion of the XVI century, it displays several paintings of the Cuzco school, colonial sculptures and carvings that transport us to the greatness of the time.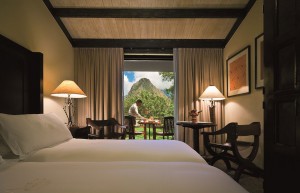 Belmond Sanctuary Lodge Machu Picchu
Belmond Sanctuary Lodge is the only hotel situated inside the UNESCO world heritage site of Machu Picchu, therefore offering an unrivalled location in this scenic, mountainous area. It offers its guests exceptionally easy access from early morning to late afternoon, when most of the day visitors and buses have left.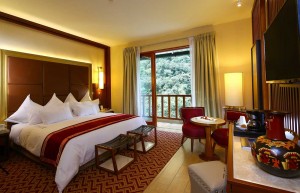 Sumaq Machu Picchu
Sumaq Machu Picchu is a luxury 5-star hotel located close to the fabulous Machu Picchu. Recently renovated, the hotel maintains close links with the Andean culture while offering all the comforts of modern luxury.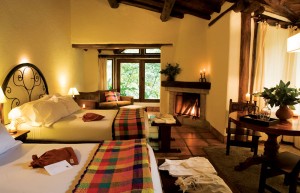 Inkaterra Machu Picchu Pueblo

The Inkaterra Machu Picchu Pueblo is set amongst lush rainforest in 12 acres of natural beauty and offers cosy and luxurious accommodation.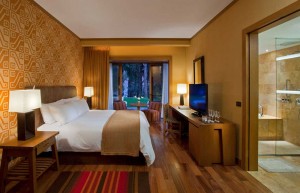 Libertador Tambo del Inka
Only a short distance away from Machu Picchu, the Libertador Tambo del Inka Hotel is ideally located for a holiday to Peru. Trips out to see the surrounding landscapes, ruins, towns and wildlife can easily be arranged as can adventurous activities such as mountain biking and horse riding, by the hotel concierge.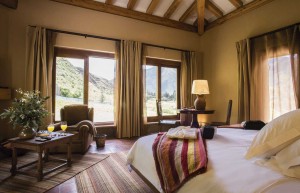 Inkaterra Hacienda Urubamba

Inkaterra Hacienda Urubamba is a contemporary hotel with colonial inspiration, built in the heart of Urubamba Valley, among flowers, mountains and trees. It creates an enabling environment for mental, spiritual and physical rest. The hotel has a design inspired by the architecture of the Cusco region, with an interior design inspired by local materials.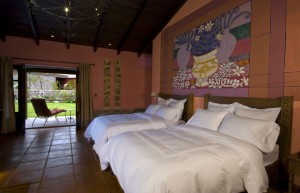 Sol y Luna Lodge and Spa
Sol y Luna is an award-winning hotel, located in the Sacred Valley of the Incas. In this naturally stunning area, you will be able to enjoy the beautiful surrounding whilst staying in luxury. Situated just 1km from the town of Urubamba, you also have the opportunity to experience authentic town life.